Round Hill Capital acquires over 540 rental units across seven assets in Greater Berlin for c. €90 million
Investments made on behalf of ERIF II which closed in May 2023 with c. €440 million of equity commitments
Assets benefit from Berlin's strong economy and supply demand imbalance
Round Hill Capital planning strategic capex investment to maintain and improve sustainability certifications
10 October 2023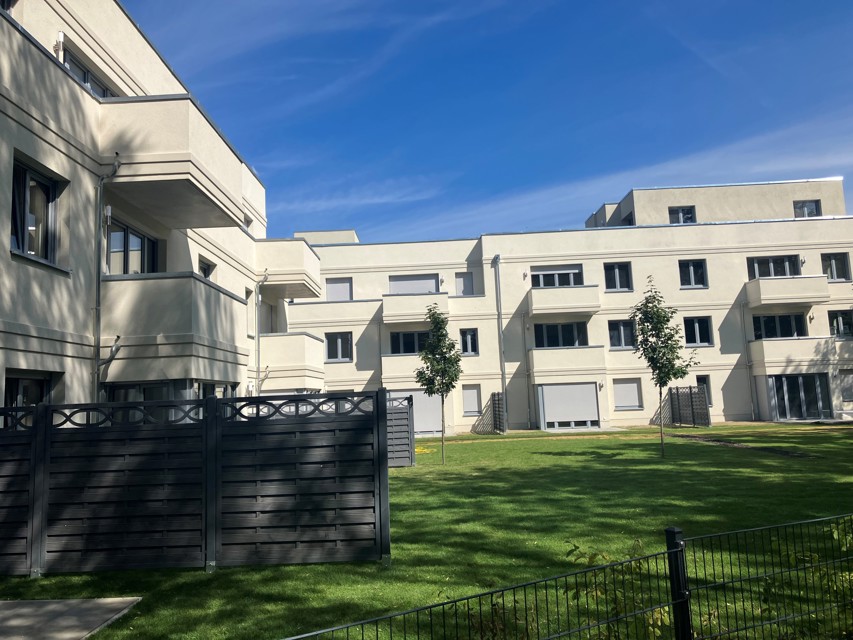 Round Hill Capital, a leading global specialist real estate investor, developer and manager announces that it has acquired 541 residential for rent units across seven assets in Greater Berlin for €89 million in three transactions.  
The acquisitions were made on behalf of the Round Hill Capital European Residential Income Fund II ('ERIF II' or the 'Fund'). The Fund closed in May 2023 with c. €440 million in equity commitments and targets Core/Core Plus returns by investing in multifamily opportunities in strong locations that exhibit positive demographic trends, persisting supply/demand imbalances and strong transport links.
All seven assets are in strong well-connected locations in the Berlin suburbs, where they benefit from the German capital's highly supportive and low supply market dynamics and economic development but are free of the most robust rent cap regulations enforced in the city centre.  Two of the seven assets have an energy efficiency rating of A, while the remaining properties are all currently rated B-C. Round Hill Capital is planning a targeted capex investment programme to maintain and further upgrade these ratings as part of its commitment to building a portfolio of sustainable assets representing attractive value to investors and residents alike.
The first transaction involved the purchase of 497 residential units across five assets from TAG Immobilien AG ('TAG'), the listed German residential investment company.  The properties acquired from TAG are located in Hennigsdorf, Königs Wusterhausen, Ludwigsfelde, Stahnsdorf and Potsdam.
A further 44 units in Greater Berlin have been acquired in off market transactions from two distinct local market sellers. These comprised a further property in Königs Wusterhausen, located in close proximity to the Tesla Gigafactory at Grünheide and Berlin's new BER airport, as well as in Strausberg, to the east of Berlin. Both new build properties will have the highest German Energy efficiency rating upon completion.
Purpose built rental housing has proven to be resilient throughout market cycles, demonstrating its defensive qualities during the current uncertain and inflationary environment and against a backdrop of rising interest rates.
Following these transactions and by utilising its European network of offices, Round Hill Capital has aggregated a high-quality residential for rent portfolio for ERIF II comprising with c. 2,600 units across Germany, Ireland, the Netherlands, Denmark and Finland.
Michael Bickford, CEO at Round Hill Capital, said: "These acquisitions build further momentum in our goal of assembling a high-quality portfolio of residential for rent properties in supply constrained markets across Europe on behalf of ERIF II.  The fund still has significant dry powder to deploy into similar assets with the right fundamentals, targeting core/core plus returns from lower risk profile assets, particularly as they become available in the current uncertain market conditions.  Germany has always been an attractive market and one which we have been active participants for nearly two decades across a number of strategies on behalf of different clients.
"We established ERIF II to invest for the long term. To date we have amassed a high-quality portfolio of multifamily assets across Europe performing above benchmark, to which we add our recent acquisitions in Greater Berlin."